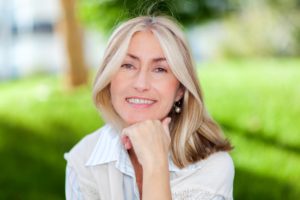 If you've been waiting for the ideal time to replace your missing teeth with dental implants, a complete smile is on the horizon. Summer provides the perfect opportunity to treat your tooth loss. Although you could take a vacation, why not invest in a gift that will keep on giving? Here are 3 reasons to start your journey to a beautiful smile before the end of summer.
1. More Flexibility in Your Schedule
Unlike traditional prosthetics, the process of treating a tooth with a dental implant will take several months. Your dentist will rebuild it from the root up, which will occur in several phases. Since your life is often busy, it might be too difficult to commit to regular dental visits; however, now that your child is home from school for the next few weeks, you don't need to worry about juggling appointments and their educational requirements. If you've accumulated some vacation time, you can use the allotted hours for dental visits and your recovery, so you don't need to stress about any financial strain.
2. Maximize Your Dental Insurance
Your dental insurance is a monthly investment that allows you to maintain optimal oral health. Unfortunately, less than 3% of Americans exceed their annual limits, which means you might be wasting hundreds to thousands of dollars every year. With summer already upon us, you're running out of time to use your remaining benefits before they expire. Although your dental insurance won't cover the entire cost of dental implants, you can use your plan to offset certain steps in your treatment, like the consultation, imaging, or restoration. Your dentist will help you maximize your coverage to lower the amount you will pay. If your remaining balance exceeds your limit, they can split the cost into next year.
3. Transform Your Confidence
You can't put a price tag on confidence. If you're ready to stop feeling embarrassed by your missing teeth, you can turn back the clock to restore your smile. You can look and feel your best knowing your new teeth closely mimic the ones nature gave you. Whether you're at a pool party, family barbeque, or even spending the day at work, you can chew, speak, and smile without any worry. You'll look younger, professional, and intelligent, which might also make you more outgoing to enjoy summer activities you might have avoided in the past.
Complete Your Smile Today
If you're ready to make it a summer to remember, it's time to see if dental implants are right for you. Your dentist will create the personalized plan you need to fill the spaces in your smile. Take your first step toward an improved quality of life by scheduling your consultation.
About Dr. Mariam Wozniak
Dr. Wozniak earned her dental degree from Tufts Dental School and Columbia Dental College. She is also a Diplomat of the American Academy of Periodontology. With over 30 years of experience and regular continuing education, she can treat complex oral health issues, like missing teeth. Contact our office today to find out if dental implants are right for you.