Dental Implants – Lenox Hill, NY
Rebuild Your Teeth from the Roots Up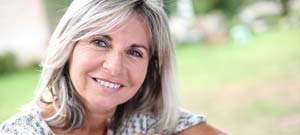 Nowadays, you have more options than ever to replace your missing teeth. Traditional tooth replacement options restore only the parts of the teeth above the gum line. While this is essential to maintaining the natural shape and structure of the smile, replacing the underlying root is just as important to support optimal oral health. That's why we frequently recommend dental implants in Lenox Hill, NY. By working with local dental implant specialists, our team at Dorian Tetelman, DDS can rebuild your teeth from the roots up, resulting in a solution that looks and feels natural. Contact us today to learn more!
Why Choose Dorian Tetelman, DDS for Dental Implants?
Partnered with the Best Local Dental Implant Experts
State-of-the-Art Dental Technology for Optimal Treatment Planning
Low- to No-Interest Dental Financing Plans Available
What Are Dental Implants?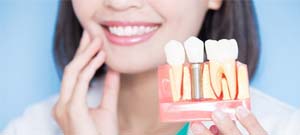 Dental implants are small, screw-shaped posts that mimic the structure of the roots of missing teeth. This makes them stand apart from dentures and dental bridges, which only replace the parts of the teeth above the gumline. The implant posts are typically made from titanium due to its biocompatible properties. After the implants are surgically placed in your jaw, the bone begins to grow around them, creating a foundation strong enough to support a personalized dental crown, bridge, or denture. The end result is a long-lasting tooth replacement that looks, feels, and functions exactly like the genuine article!
The 4-Step Dental Implant Process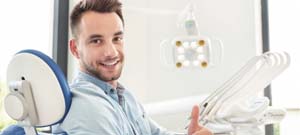 Out of all possible tooth replacements, dental implants have the longest treatment process. In fact, most patients have to wait between six months and a year until their smiles are fully restored. However, don't let that deter you; with all of the benefits that dental implants in Lenox Hill have to offer, they're absolutely worth the wait. After all, they could potentially last for the rest of your life! To give you an idea of what to expect when you replace your missing teeth with this method, here are the four basic steps of the dental implant process.
Initial Dental Implant Consultation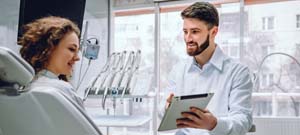 First, you'll need to attend a consultation with one of our dentists. During this appointment, they'll provide you with an explanation of how dental implants work in Lenox Hill and answer any questions you may have about the treatment. We ask that you come prepared with your medical history as well as all of your current medications. This information, coupled with the results of our examination of your gums and jawbone, will let us know whether you're a good candidate for dental implants.
In some cases, a patient needs to undergo preparatory procedures before they're ready for dental implant surgery. For example, a patient whose jawbone has deteriorated after tooth loss will need a bone graft to strengthen the area to the point that it can support implants.
Dental Implant Surgery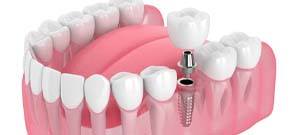 Once you're ready, we can refer you to one of our trusted specialists in the area for the surgical portion of the dental implant process. That way, you can rest assured that the care you're getting is of the highest possible quality.
Before beginning, your implant dentist in Lenox Hill will numb your mouth and make sure you're comfortable. You'll also have sedation options if you need help relaxing. Then, the specialist will make small incisions at precise locations in the gums. Through these incisions, the implant posts are inserted in predetermined spots. After your gums are stitched closed, protective caps are placed over the implant sites to help the area heal.
Dental Implant Osseointegration & Abutment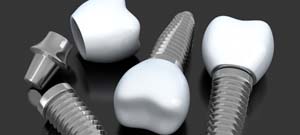 To create a reliable, lasting foundation for your replacement teeth, the jawbone needs time to grow around the implant posts. This process, known as osseointegration, is what takes up a majority of the dental implant process. It may take up to six months to complete, but again, the end result is worth it.
Once we're confident that osseointegration is finished, the specialist will place a metal fixture called an abutment on top of each of your implants. Abutments are what we use to secure your restorations into place.
Delivery of Dental Implant Restorations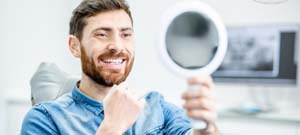 At this point in the process, we'll capture impressions of your mouth. A dental lab will use these data to create a dental crown, bridge, or denture that perfectly fits within your smile. Once we make sure it feels comfortable within your bite, we'll permanently attach it to your abutments. You'll walk out of our office with a set of pearly whites that look flawless, feel strong, and allow you to eat all of your favorite foods!
Benefits of Dental Implants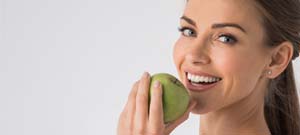 As the only tooth replacement treatment to recreate the entire structure from the root up, dental implants offer exceptional benefits not possible with any other option, including:
Over a 95% success rate.
Looks natural.
Regain as much as 70% of your natural biting force.
Doesn't rely on healthy teeth for support.
Preserves your jawbone.
Improves your oral health.
Long-term solution.
Who Dental Implants Can Help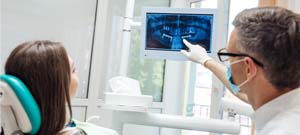 Because of their versatility, almost all adults who are generally healthy and are looking to replace lost teeth are eligible for dental implants. Depending on the number of teeth you're missing, the treatment option we recommend will vary slightly.
Missing One Tooth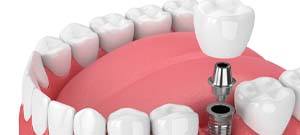 A titanium implant post is surgically placed into the jaw to serve as a new root. An abutment is placed on the post to connect your dental crown, which will match your natural teeth to blend in when you smile.
Missing Multiple Teeth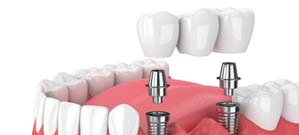 Two or more consecutive missing teeth can be replaced with an implant-supported bridge. One or two dental implants anchor the bridge to your jawbone to leave healthy teeth untouched.
Missing All Teeth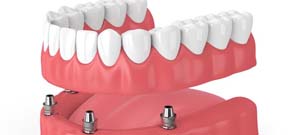 A small number of dental implants (usually between four and eight) can secure a full denture in place, permanently eliminating any slipping or irritation. You'll also regain the majority of your biting force.
Understanding the Cost of Dental Implants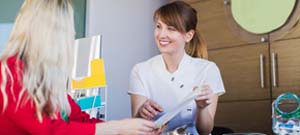 There isn't a set cost of dental implants in Lenox Hill because the price is determined by your specific treatment plan, such as the number of teeth you're treating. We'll provide you with a custom estimate during your initial consultation and discuss your options to keep your new smile affordable, like using your dental insurance.
Dental Implant FAQs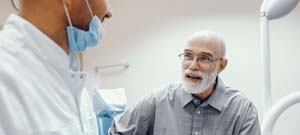 If you've lost a tooth or two over the years, dental implants in Lenox Hill closely mimic your natural smile. They are the only treatment to replicate the entire tooth structure, including the root. Although you're ready to enjoy their benefits for yourself, it's normal to have a few concerns before you're ready to move forward with the procedure. There isn't any reason to worry. Here are the answers to a few of the most common questions patients ask us about dental implants.
Am I too old for dental implants?
If you've finished growing, age isn't a determining factor for your candidacy for dental implants. There isn't an age cap for the procedure. Instead, we consider other factors, like your oral health, general health, and lifestyle habits. Based on the results of your examination, you may need additional procedures to become a candidate for the treatment, like periodontal therapy or bone grafting.
Will I need bone grafting before getting dental implants?
Many patients need bone grafting before their implant placement surgery, but it isn't always necessary. We will review a CT scan of your jaw during your initial consultation to evaluate the density of your bone. If the scan shows areas that are weakened, you'll need the grafting procedure prior to moving forward. Although it adds another step to your journey, it ensures your jaw is thick enough to support the implant posts for many years to come.
Can dental implants fail?
Dental implants are proven to last for decades with the right aftercare. In fact, they have over a 95% success rate. While dental implant failure is rare, it can occur. Often, it's the result of an infection called peri-implantitis. It results from bacteria found in plaque and tartar buildup. You can help safeguard your smile by maintaining your oral hygiene at home and visiting your dentist at least twice a year. If a complication arises in between your routine visits, don't wait to contact our office. Quick detection and intervention can help prevent complete dental implant failure.
Can I get dental implants if I have bruxism?
Grinding and clenching your teeth can cause dental implant failure; however, you can still benefit from them with a little extra protection. A nightguard provides a cushion between the upper and lower arches to reduce friction and pressure. It's a simple way to preserve any natural teeth and dental implants.
Can I use my dental insurance to pay for dental implants?
Every policy is unique, but most dental insurance plans offer some coverage for the treatment. After reaching your annual deductible, you can use your yearly allowance to help offset the cost of certain steps in your plan, like the consultation, X-rays, or restoration. A member of our team will help you maximize your benefits to lower your out-of-pocket expense. Our office accepts many payment options to cover any remaining balance, including third-party financing with CareCredit. We will help you find the solutions you need to complete your smile without draining your wallet.
If you're ready to replace your missing teeth, we can help. Contact our skilled team to find out more or schedule a dental implant consultation today.