Dental Implants – New York, NY
Rebuild Your Tooth from the Root Up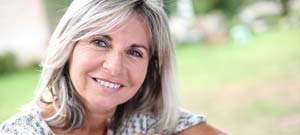 Benefits of Dental Implants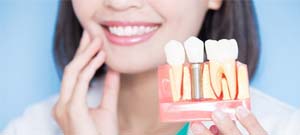 As the only tooth replacement treatment to recreate the entire structure from the root up, dental implants offer exceptional benefits not possible with any other option, including:
Over a 95% success rate.
Looks natural.
Regain as much as 70% of your natural biting force.
Doesn't rely on healthy teeth for support.
Preserves your jawbone.
Improves your oral health.
Long-term solution.
Indications for Dental Implants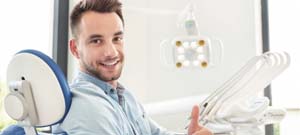 Dental implants are small, titanium posts that mimic the form and function of the roots, offering superior stability for any number of replacement teeth from a single tooth to a full arch. Depending on the number of teeth you're missing, the treatment will vary slightly.
Missing Single Tooth
A titanium implant post is surgically placed into the jaw to serve as a new root. An abutment is placed on the post to connect your restoration, which will match your natural teeth to blend in when you smile.
Missing Multiple Teeth
Two or more consecutive missing teeth can be replaced with an implant-supported bridge. 1-2 dental implants anchor the bridge to your jawbone to leave healthy teeth untouched.
Missing All Teeth
4 to 10 dental implants secure your denture to your jawbone, permanently eliminating any slipping or irritation. You'll regain as much as 70% of your natural biting force.
Team-Based or Start-to-Finish Dental Implant Treatment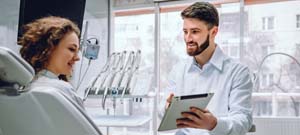 The process of replacing a missing tooth with a dental implant is completed in two phases. The first phase of treatment is the surgical placement of one or more dental implants below the gum line. The procedure itself is relatively straight forward. We make a small incision in the gum line where the implant is to be placed, insert and position the post, and then we put a protective covering over the implant site.
Over the course of 3 to 6 months, the dental implant fuses with the supportive alveolar bone, a process referred to as osseointegration. Once the implant is fused with the jawbone, patients return to our dental office to have the dental restoration attached to the post.
Understanding the Cost of Dental Implants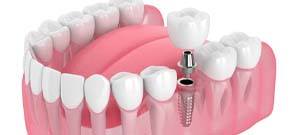 There isn't a set fee for dental implants in Lenox Hill because the cost is determined by your specific treatment plan, such as the number of teeth you're treating. We'll provide you with a custom estimate during your initial consultation and discuss your options to keep your new smile affordable, like using your dental insurance.
If you're ready to replace your missing teeth, we can help. Contact our skilled team to find out more or schedule a dental implant consultation today.