Meet Dr. Tetelman's New York Dental Team
Mindy, Patient Care Coordinator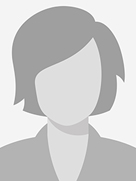 Mindy first joined Dr. Tetelman's dental office in 2002. She attended the University of Santo Tomas in the Philippines and studied dental assisting in New York with the New York Dental Society. She loves that her job allows her to meet new people every day.
Outside of the dental office, Mindy enjoys reading, watching TV, and traveling.
Lena, Registered Dental Hygienist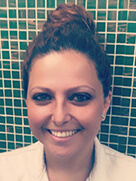 Lena has been a member of our team since 2010, and has been in the dental field since 1999. She received her education from Hunter College and NYU College of Dentistry and has undergone additional training in CPR, infection control, local infiltration anesthesia, nitrous oxide, and even NYS child abuse. Her favorite part of her job is being able to educate patients about oral health and creating positive effects for a person's life. Lena says "seeing healthy smiles is the most rewarding accomplishment in my career".
Originally from Queens, Lena and her husband have a son and daughter. When she has free time, she enjoys baking, exploring new restaurants, dancing, and hairstyling.
Sofia, Registered Dental Hygienist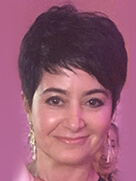 Sofia first joined our dental office six years ago and has eight years of overall experience in dentistry. Originally from Brooklyn, she attended New York University Dental School and has additional training/certification in OSHA, CPR, nitrous oxide, and local anesthesia. She has a son who is a dentist and a daughter who recently graduated from optometry school. In her free time, she enjoys art, interior design, and puzzle making.
Tanya, Patient Care Specialist Dental Assistant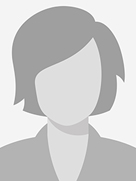 Tanya has been a member of our dental team since 2004. She attended high school and college in Russia and currently lives in Queens. She is fluent in Russian. Her personable style and interactions makes every patient feel at ease in the dental chair.
Tanya has a wonderful son and grandson. In her free time, she enjoys swimming, reading, and traveling.