Invisalign – Lenox Hill, NY
The Discreet Way To a Better Smile
Everyone should have a smile they feel good about, but the road to get there doesn't have to include discomfort or embarrassment. In the past, many people avoided orthodontic treatment because they didn't want to spend years in metal braces. Now, Invisalign offers you a way to enjoy all the benefits of a straight smile without the hassle of traditional orthodontic treatment. Our team of experienced dentists has used Invisalign in Lenox Hill, NY to help countless patients get the smile they've always wanted. If you'd like to know how Invisalign could benefit you, contact us today to schedule a consultation!
How Does Invisalign Work?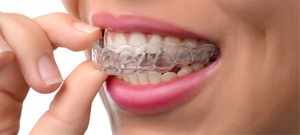 After you've had a consultation to make sure that Invisalign is right for you, we'll take images and digital impressions, which are much easier and more accurate than putty impressions. With this information, we can give you an estimate of how long your treatment will take and how many aligner sets you'll need, and even show you virtual results before getting started.
Then, we'll send everything to the Invisalign lab where your aligners will be made. It usually takes about 3 weeks for us to receive them, at which point you'll come in to pick up your first set of trays. At this visit, we'll put small, temporary attachments on your teeth (made from tooth-colored material) that will anchor your trays and give them something to "grab" onto.
Next, you'll try in your first pair of aligners and we'll go over all the instructions for wearing and maintaining them. You'll wear each pair of trays at least 22 hours per day and move to your next set about every 2 weeks until you get your final results. Throughout your treatment, you'll come back about every 4-6 weeks for progress visits and to pick up additional trays.
What are the Benefits of Invisalign?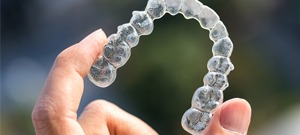 As a cosmetic dentist in Lenox Hill, we know how much our patients love having an invisible way of straightening their teeth. But you'll enjoy many additional benefits as well:
Treatment time – In many cases, Invisalign is faster than traditional braces (the average is 9-18 months, as opposed to 12-24 months for metal braces).
Freedom – Although you must wear your trays for 22 hours per day, you have the freedom to remove them for special events such as weddings.
Comfort – Invisalign aligner trays are smooth and comfortable and won't irritate your lips and cheeks.
Cleaner teeth and gums – Since you'll simply remove your trays before brushing and flossing, it will be easier to keep everything clean and looking great.
Who Is a Good Candidate?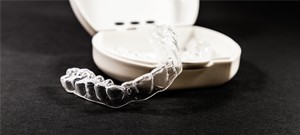 Another advantage of Invisalign is that it works for so many different bite alignment problems, including crowding, gaps, overbites, underbites, and more. Having said that, we always have your best interests in mind, so if you have a particularly severe case we may recommend traditional braces to make sure you get the best results.
How Much Does Invisalign Cost?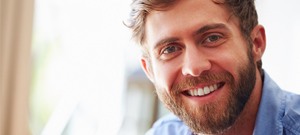 This depends on how many sets of aligners you'll need to correct your smile. The best way to get an individual estimate is a consultation. And, since some insurance plans pay for a portion of Invisalign treatment, we can help you review your benefits as well. For uninsured patients, we offer CareCredit, a third-party financing company that allows you to make low or no-interest monthly payments.
One thing is certain: Achieving a healthy, beautiful smile with Invisalign is an investment that will pay off for life!
Invisalign Frequently Asked Questions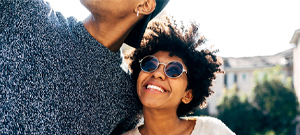 Are you still wondering whether Invisalign in Lenox Hill is the right choice for your unique mouth? This modern orthodontic treatment has helped millions of patients achieve their desired smiles. Get in on reaping the benefits of Invisalign by learning more about it! We've compiled some common questions we receive below for your convenience.
Do Invisalign aligners hurt?
You've probably heard about how bad traditional braces can hurt and wonder if Invisalign treatment is really any different. Your aligners will be made from a clear, smooth, FDA-approved plastic that is custom-crafted to snugly fit over your teeth. While you may experience some soreness while your mouth is adjusting, your aligners will be significantly more comfortable than wires and brackets. If you do experience some soreness for the first day or two after switching to your new set of aligners, it's nothing that can't be handled with over-the-counter medication.
How often will I need to visit my dentist during treatment?
When you're undergoing Invisalign treatment typically, you'll need to visit your dentist in Lenox Hill, Dr. Tetelman, every six weeks or so. These appointments are quick check-ins that you'll be able to squeeze into your lunch break. We'll give you the next set of aligners in your treatment and make sure that everything is on track, then send you on your way!
Will it be hard to take care of my aligners?
It's vital to clean your aligners every day to prevent food and bacteria transfer to your mouth and keep them looking clear. To do this, you can buy a special cleaning kit or use a clear antibacterial soap and a soft-bristled brush to gently scrub them. Remember not to use hot water when you rinse them off because this can warp the plastic. You can also soak them in a 50/50 mixture of water and vinegar for 15 minutes each day to sanitize them and remove any possible staining or discoloration.
What should I do if I lose an aligner?
It's best to carry a case for your aligners with you everywhere you go to reduce your risk of losing them, that way you always know where to look for them. If your aligner is broken, don't try to force it back into your mouth. Call our dental office immediately and ask what to do. If you're towards the end of your two weeks with that aligner, we may suggest moving on to the next one. However, if not, we may decide that it's best to order you a replacement. Remember, the longer you wait to contact us about it, the more time that will be added to your treatment, so act fast!
Will I have to wear a retainer after treatment?
Like any orthodontic treatment, you'll need to wear a retainer after Invisalign treatment. This will ensure that your newly-aligned teeth don't drift back into their original positions. The amount of time that patients need to wear their retainer varies. It could be for several months, but we'll let you know when you come closer to being finished.