Tooth-Colored Fillings – Lenox Hill, NY
Seamless Repairs for Cavities & Tooth Decay
At Dorian Tetelman DDS, we want our patients to have access to the best treatment options available. If you have tooth decay, we rather repair your smile with a material that looks natural, instead of noticeable silver fillings. That's why we provide tooth-colored fillings in Lenox Hill, NY! One of our experts can restore your smile with this quick and comfortable solution. To learn more about tooth-colored fillings, keep reading!
What are Tooth-Colored Fillings?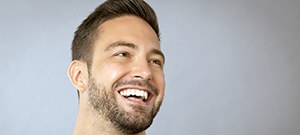 In the past, fillings have been made using amalgam, which is a blend of metals like mercury, silver, tin, and copper. While they are the opposite color of your natural smile, they have been a reliable option for repairing decay. However, today, we use the latest dental technology and offer tooth-colored fillings as an alternative. This tooth-colored resin looks like your teeth, allowing for seamless fillings if you have cavities.
What are the Benefits of Tooth-Colored Fillings?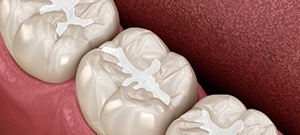 We offer tooth-colored fillings because of the unique benefits they provide our patients, including:
Appearance: The most obvious advantage is that tooth-colored fillings look and reflect light like your natural teeth so nobody will know you had cavities.
Comfort: Amalgam fillings can often cause sensitivity because metal expands and contracts with temperature change. However, tooth-colored fillings eliminate this issue because they are made of composite resin.
Protection: Because the composite resin creates a strong bond with the dental structure, it can better protect your smile from additional damage compared to metal fillings.
Dental health: Typically, tooth-colored fillings require less modification of your enamel than traditional amalgam ones, making them a more conservative treatment.
If you're ready to experience these advantages, don't hesitate to contact our dental office and get started. Our friendly front desk team is happy to answer any questions you may have.
The Placement of Tooth-Colored Fillings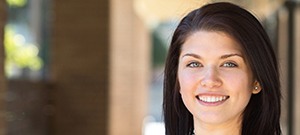 After we decide that tooth-colored fillings are right for you, we will schedule your appointment. Your visit will usually only take about an hour and there is little to no recovery time. Dr. Tetelman will start by preparing your tooth, creating small abrasion that allows for the composite resin to bond properly. Before this, he will ensure that you're numb and comfortable. He will then place the tooth-colored filling material on the affected area, hardening it with a special heating lamp. Next, your filling is filed down so its height is the same as the rest of your teeth. Lastly, Dr. Tetelman will polish the filling so it reflects light like your natural smile.