Cosmetic Dental Bonding – Lenox Hill, NY
Covering Imperfections In Just One Visit
Do you have a few minor cracks or chips in your smile that you would like to see disappear? Maybe you don't have time for more complex treatment like porcelain veneers, but you do want a solution that will hide the imperfections. Dr. Dorian Tetelman offers a cosmetic service that will give you exactly what you need, resulting in a beautiful, healthy-looking smile – cosmetic dental bonding in Lenox Hill, NY. With this quick and easy treatment, you will see dramatically improved teeth in just one visit to our dental office! To find out how you can get started, call and schedule your appointment today!
What is Cosmetic Dental Bonding?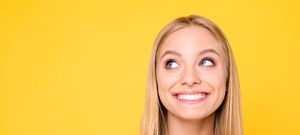 Cosmetic bonding is a great alternative to more complex, invasive treatments. If you're looking to hide minor flaws found on your teeth, such as chips, cracks, or stains, cosmetic bonding can quickly transform your smile. Using composite resin, the same which is used for tooth-colored fillings, Dr. Tetelman will match it in a way that perfectly blends in with your smile, giving you a uniform, complete look once it hardens into place. The entire treatment is completed in just one visit.
Advantages of Cosmetic Dental Bonding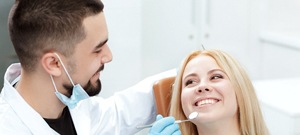 Apart from the fact that cosmetic bonding is much less invasive than its counterpart, porcelain veneers, there are other great advantages to this type of cosmetic service. Not only is it quick and easy, but it's virtually painless. In fact, most patients who seek cosmetic bonding never need local anesthesia! Some of the additional advantages include:
More affordable
Completed in one visit versus two or more
Requires little to no altering to the natural structure of your teeth
Improved appearance and boost in confidence level
Versatile treatment options for covering various cosmetic flaws
Who is a Good Candidate for Dental Bonding?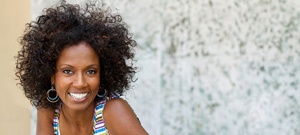 Individuals who are looking to hide minor imperfections, want a more affordable solution, and who desire a new and improved smile in less time are ideal candidates for cosmetic bonding. If you have any of the following, consider yourself eligible:
Teeth that are chipped or cracked
Small gaps between your teeth
Small teeth you want to enhance
Irregularly shaped teeth that need correction
Slight stains and discoloration
Maintenance of Cosmetic Dental Bonding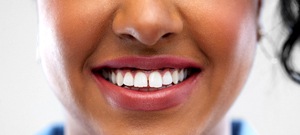 It's important that if you want the resin to remain perfectly blended to match the rest of your smile, you properly care for and maintain your cosmetic bonding. No one wants to invest in a transformative procedure only to watch it diminish due to bad habits. To keep your smile looking its best, simply:
Avoid consuming dark-colored, stain-causing foods and beverages (i.e. coffee, tea, soda, red wine, berries, highly-acidic fruits and juices)
Stop smoking or using tobacco products
Maintain good oral hygiene by brushing twice a day for two minutes, flossing at least once a day, and using an ADA-approved mouthwash
Keep your regularly scheduled dental checkups and cleanings with your dentist in Lenox Hill