Emergency Dentistry – Lenox Hill, NY
Relieve Pain & Renew Your Smile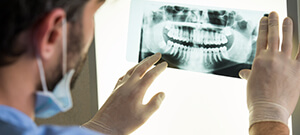 In most cases, emergencies cannot be avoided. However, having a plan of action in case of an emergency can significantly reduce the associated stress or anxiety. Most people know to dial 911 or proceed to their nearest emergency room when experiencing a medical emergency, but many of our patients don't realize we're available to help when they experience dental emergencies. Simply contact our dental office immediately for emergency dentistry in Lenox Hill. In many situations, we are able to offer same-day appointments, and if we aren't able to treat patients immediately, we guide them through first aid and pain management tips to protect their smiles until they visit our dental office. While we trust our patients know when they are experiencing a dental emergency, if you feel unsure, review our list of common emergency cases below:
Avulsed (knocked out), chipped, cracked, or broken teeth
Avulsed, chipped, cracked, or broken temporary or permanent dental restorations
Damaged or broken partial and full dentures
Severe toothache especially when accompanied by sensitivity to changes in temperature that may indicate root canal therapy is needed
Pain, bleeding, or infection in the gums or other soft tissue
Soft tissue (gums, lips, tongue) lacerations
If you experience a more serious injury including serious facial trauma, a laceration that does not stop bleeding after 30 minutes, or a potentially broken jaw, please proceed to your nearest emergency room. Once we're sure your life is not in danger, Dr. Tetelman is happy to work with medical professionals to ensure any damaged dental structures are fully restored. While you can't always avoid an emergency, there are few habits we recommend patients kick to decrease their risk including chewing on ice, opening packages with teeth, and cracking nutshells with teeth. Additionally, it's essential that patients wear an athletic mouthguard when participating in any sporting event where teeth could come in contact with other players, hard surfaces, or sports equipment.