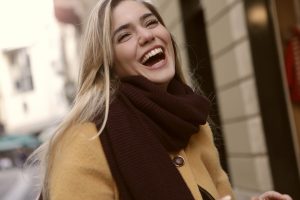 Believe it or not, the winter months can be harsh on your smile. The colder temperatures, holiday meals, and dry air can lead to winter mouth issues. Thankfully, it doesn't need to leave a lasting mark on your smile. Your dentist has the tips you need to combat any potential complications until the temperatures rise in the spring.
Tooth Sensitivity
Winter is known to increase the likeliness of tooth sensitivity in several ways. Besides eating a chilled snack, inhaling cold air through your mouth can also make you pucker your lips. The unpleasant sensation can be caused by several issues, like your teeth expanding and contracting from temperature changes. In other instances, it can be the result of a larger underlying problem, like weakened enamel, tooth decay, or gum disease.
Your dentist can pinpoint the cause of your discomfort to provide permanent relief. In the meantime, you can help minimize any sensitivity by breathing through your nose while you're outdoors. In addition, use fluoride toothpaste to help safeguard your enamel. Avoid eating or drinking any overly hot or cold foods and drinks to prevent sensitive teeth.
Dry Mouth
Dry mouth can be very unpleasant, which tends to be more common during the winter. Cold and flu season can result in stuffy noses, which makes many people breathe through their mouths. This creates a dry environment that's perfect for harmful bacteria that can cause infection and decay.
It's important to stay hydrated, especially when you aren't feeling well. It best to avoid caffeine and alcohol, which are known to cause dry mouth. You can also chew sugarless gum to encourage saliva production to keep your mouth moist.
Chapped Lips
The cold winter air is notorious for causing chapped lips, which is why you'll want to keep them protected if you're going outside. Petroleum jelly is a great way to hydrate your lips. Not to mention, you'll also want to keep them moist by drinking plenty of water. You can also use a humidifier in your home to add moisture to the air.
Cold Sores
Spending time outdoors is important, even during the winter; however, it can increase the likeliness of cold sores. You can lessen your risk of one by using a sunblock that's at least SPF 15 or higher. Be sure to keep your hands clean and avoid touching your face to stop breakouts. Although you might be busy during winter, take the time to minimize your stress levels to prevent blemishes.
Maintain a Healthy Smile
If you develop any concerns during winter, don't hesitate to contact your dentist for advice. They can provide you with the care you need to keep your smile healthy into the new year.
About Dr. Dorian Tetelman
Dr. Tetelman has provided exceptional dental care since 1995. He earned his dental degree from CUNY Queens College and regularly continues his training to provide advanced services, like CEREC and laser dentistry. If you've developed an oral health issue, contact our office today to schedule an appointment.