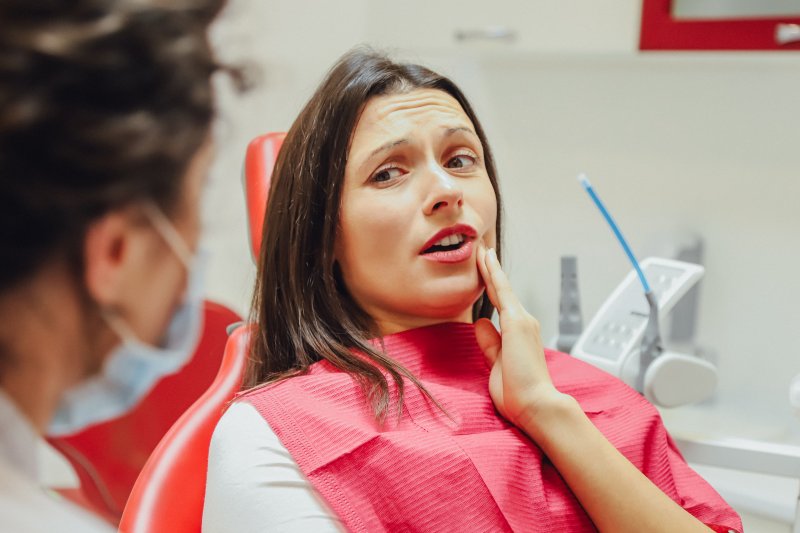 Root canal treatments have an unfairly bad reputation. Television shows and movies would leave you to believe that they are bloody, painful procedures. In reality, root canals are not only painless procedures, they are done specifically to get you out of pain. Root canals are typically done when an infection reaches the inside of a tooth, causing severe pain and the potential breakdown of that tooth. Your New York dentist has a few telltale signs that it's time to schedule an emergency dental appointment.
Time to Call the Dentist
The biggest sign that you may need a root canal is persistent, severe pain. If you've been waiting for the pain to go away and it just won't give you a break, it can be a sign that the root and interior of a tooth have been compromised. This type of pain is often accompanied by:
Sensitivity to hot and cold that doesn't quickly go away
A darkening of the infected tooth
Swollen gums that are painful to the touch
Sensitivity to pressure or pain while chewing
Any of these symptoms could be a sign that it's time to see your dentist. While they may end up being related to a different issue, it's important to have a dental professional diagnose the situation to get you out of pain as quickly as possible.
What Happens During a Root Canal?
Root canals are relatively simple procedures. Essentially, the dentist cleans out and removes the infection from the inside of your tooth. They drill a small hole at the top of your tooth, remove the tooth's pulp and nerve, and use a rinse that kills the infection. They then fill your tooth back in with a special material and cover the tooth back up with a filling and crown. Getting a root canal is relatively quick and will get you back to full health in no time.
If you are having constant pain in your mouth, there's no reason to be scared. Pick up the phone and schedule an emergency visit with your dentist. They have the training and tools necessary to restore your oral health comfortably and efficiently.
About the Author
Dr. Dorian Tetelman has a passion for helping his patients optimize their oral health. Since graduating from the New York University College of Dentistry, he has spent decades refining his craft and continuing his education. He has taken advanced training in many aspects of dentistry, from laser dentistry to CEREC same-day crowns. He takes great pride in being able to provide patients with modern, high-tech dentistry. If you are interested in finding out more about the services that Dr. Tetelman and his team provide, they would love to speak with you. You can reach the office at (347) 321-9531 or shoot them an email.