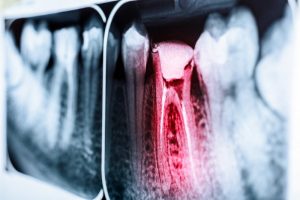 Have you recently been told that you're in need of a root canal? Unfortunately, this common dental procedure is surrounded by so much misinformation that you may feel unnecessarily nervous about your treatment. Knowing what to expect can put your mind at ease and help you feel more confident about saving your smile. Here's what you need to know before getting a root canal in Lenox Hill.
How Long Can I Wait to Get a Root Canal?
You should never put off getting a root canal. The longer you wait to treat your tooth, the more dangerous the infection inside it will become. Eventually, it could spread to your other teeth or throughout the rest of your body.
Should I Get a Second Opinion?
Even if you're a little apprehensive about getting a root canal, you should feel confident about any treatment before going through with it. If you're feeling nervous or unsure, you can always get a second opinion from a trusted dentist.
How Many Appointments Do Root Canals Take?
How long your root canal will take depends on how much work needs to be done. Typically, most root canals are performed in one or two long appointments.
Are Root Canals Painful?
Thanks to modern anesthetics, most patients report that root canals are no more uncomfortable than a routine filling. Your mouth will be completely numb during your treatment, so you won't feel a thing. You may experience some soreness afterwards, but it will be considerably less uncomfortable than the toothache that warranted the root canal in the first place.
Should I Have My Tooth Pulled Instead?
Root canals are designed to preserve as much of your natural tooth as possible. Not only is this healthier for your mouth, but it protects you from the complications and expenses of a missing tooth.
How Do I Prevent Further Decay Afterwards?
In almost all cases, a dental crown is placed over the newly cleaned tooth to strengthen it and protect it against further decay. To help it, you should practice good oral hygiene at home by brushing for two minutes twice a day and regularly using floss and mouthwash.
If you have an infected tooth, there's no reason to postpone your treatment. Now that you know what to expect, you can feel more confident in your decision to save your tooth with a root canal.
About the Author
Dr. Dorian Tetelman has been helping people achieve and maintain happy, healthy smiles since 1995. He uses the latest technology and techniques to ensure that every appointment is as comfortable, efficient, and effective as possible, whether you need a simple cleaning or a root canal. If you have more questions about root canals or want a second opinion, feel free to reach him at his website or (212) 319-0090.