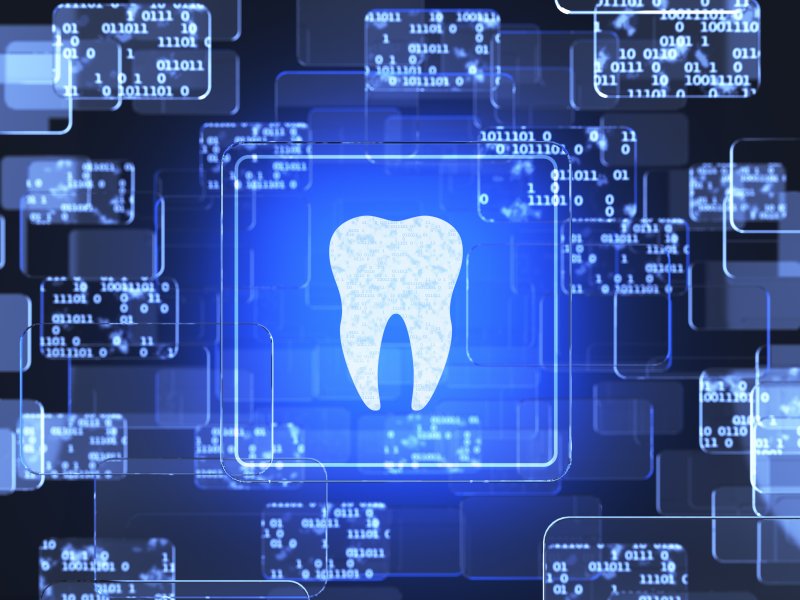 How much brighter will your teeth be after a whitening procedure? What will they look like with their new metal-free restorations? What will the results of gum recontouring be? It can be hard to ask for a cosmetic procedure when you're not sure what the final result will look like. Luckily, your cosmetic dentist in Lenox Hill can take advantage of digital imaging and virtual smile design to give you a preview of your new grin so that you can feel completely comfortable about scheduling your treatment. Learn more about how advanced dental technology can help you better plan your smile makeover.
How Does Digital Imaging and Virtual Smile Design Work?
First, your dentist will need digital images of your current smile, whether it's a picture that you provide yourself or a photo taken at the practice. Once this is done, you'll be asked about your cosmetic goals. Using special computer software, your dentist can manipulate the digital images to show the results of various procedures. You can take the altered pictures home with you and discuss them with your family and friends before making any decisions.
When is Virtual Smile Design Used?
Virtual smile design can be used for many different cosmetic procedures, including teeth whitening, direct bonding, gum recontouring/crown lengthening, and so on. It can also help with orthodontic treatments such as Invisalign. The software will give you the information you need to choose between a variety of treatment options.
What are the Benefits of Virtual Smile Design?
If you've been thinking of making some improvements to your pearly whites, there are several benefits to finding a dentist that takes advantage of virtual smile design. For example:
There's no need to wonder what the final results will look like. You'll see exactly what your dentist is talking about for yourself so that there's no ambiguity.
Taking the images home can help you think your options over before your treatment. You can also ask your loved ones for feedback. This way, you can feel confident about your treatment before you even make the appointment.
Because you'll see the results beforehand, there's much less of a chance that you'll be disappointed later; you'll already know what you can realistically expect.
Virtual smile design helps the dentist and the team members communicate with you and each other more effectively to make sure everyone is on the same page regarding the goals of the treatment.
Call your cosmetic dentist's practice and ask what steps would be needed to make certain improvements to your teeth. If they use digital imaging and virtual smile design, you can rest assured that you'll be able to make a well-informed decision that will lead to a beautiful grin you can be proud of.
About the Author
Dr. Dorian Tetelman received his Doctoral Dentral Surgery Degree from, the New York University College of Dentistry in 1995. He has attended many continuing education seminars and makes it a point to use the most advanced technologies at his practice, including virtual smile design. To schedule a consultation for a cosmetic procedure, visit his website or call (212) 319-0090.