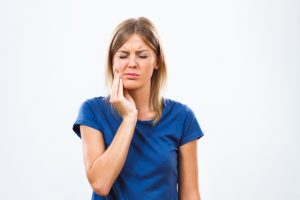 Want to avoid the need for an emergency dentist in Lenox Hill during the holidays? You should brush often, avoid sweets and simple starches, and stay hydrated with plenty of water. That way, you're more likely to stay cavity-free, both now and throughout the new year.
Our Top Five Tooth-Friendly Holiday Tips
Think of these five suggestions as our holiday gift to you at this special time of year:
Snack smart. There's nothing wrong with enjoying a few sugary indulgences during the holidays. But remember that moderation is key in all things. Why not try a few sugar-tree substitutes along with your favorite dietary temptations? Your teeth, and your taste buds, will thank you.
Stay hydrated. Drinking plenty of water will help keep cavity-causing bacteria in check. Water is essential for producing saliva, which has natural anti-germ properties. It's the best beverage on earth from a health-smart point of view. You can also sip on hot soup, which offers added nutrients.
Limit your consumption of alcohol. Alcoholic beverages not only contributes to dehydration, they can also lead to enamel erosion, a serious dental health issue. If you drink during the holiday season, then do so sparingly.
Avoid tobacco and vaping products. Smoking is not only bad for your lungs and heart, it can also have devastating effects on your dental health. The toxins in tobacco smoke contribute to tooth decay and gum disease. Give yourself the gift of better health this year by kicking the habit for good.
Remember to brush and floss. Follow the advice of your dentist in Lenox Hill and brush at least twice a day. Use a toothbrush and toothpaste with the ADA seal of acceptance on the packaging. Daily flossing is also important.
Going on a Holiday Trip? Remember Your Dental Supplies
There's no better time than the holidays to visit family and friends. But, while you're packing your bags, remember to bring a few tooth care products along for the ride. These should include:
Travel-sized containers of toothpaste, floss string, and dental rinse or mouthwash. You'll find these at most pharmacies and retail outlets.
Contact information for your dentist, in case an emergency should strike.
A travel toothbrush in its own packaging. Bringing your regular toothbrush from home puts you at risk of cross-contamination from hotel rooms and other unfamiliar places.
Prepackaged doses of pain relievers such as ibuprofen or acetaminophen. You never know when a toothache may strike. Having some of these products on hand will help to manage any discomfort until you can get a dental appointment.
Emergency dental filling. This is a handy item to have on hand in case one of your regular fillings comes out. You can also use a small piece of sugar-free hard candy for the same purpose.
The holidays should be about enjoying yourself, not suffering from dental discomfort. Use the tips in this post to keep yourself safe and sound throughout this festive time of year.
About the Author
Dr. Dorian Tetelman has been practicing dentistry for more than 20 years. He is highly skilled in many advanced forms of dental treatment, including implants and other restoration techniques. You can reach his office online or by calling 212) 319-0090.