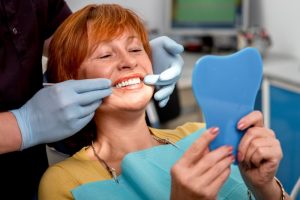 The end of the year is coming up, which means you're likely preparing for holidays, colder weather and seeing more family members. It also means that your annual benefits are about to reach their expiration date, particularly when it comes to dental insurance.
With the fall season here and the winter season about to show up before you know it, now is the time to schedule an appointment and get the most out of the benefits you paid for. Today, a dentist in Lenox Hill will explain why and how.
Why Dental Insurance is Use It or Lose It
For most traditional PPO dental plans, benefits do not carry over into the next year. That means that any benefits you bought for the year will not be usable on January 1st. It may be surprising, but many people typically don't maximize their benefits by the end of the year. For example, if you paid $1,250 for a dental plan but only used $350 worth of benefits, $900 is going to go to waste. Instead of wondering what you could have spent that money on, think about how you can optimize your oral health at your next visit.
Many dental insurance plans cover a majority of the cost when it's preventive, including cleanings, exams, X-rays and fluoride varnishes. Even restorative treatments like dental crowns and fillings have decent coverage, helping you mitigate your out-of-pocket cost.
How to Maximize Benefits
Start by contacting your insurance company or employer, depending on where you get your insurance plan. They can go over all the benefits you currently have remaining and the coverage you can expect. A great way to confirm exactly what the total cost will be before treatment is to get a pre-determination of benefits form from your insurance company. This will ask the insurance company to process an estimate as if it were an actual claim. It's the best way to get an accurate picture of what insurance would have paid if you had sent a normal claim.
Furthermore, make sure to read over your explanation of benefits, or EOB, after a claim is sent back. Compare this to your receipt to ensure all services you thought would be covered in fact were. Use your pre-determination as leverage if issues arise.
Preventive Treatments Today Protect Future Oral Health
Getting your treatment plans scheduled now is an ideal solution if you have incomplete restorative work to get done. While your benefits cannot be carried into the next year, your treatment plan can be. That means you can schedule to have a dental crown or filling placed in December and finish treatment in January without concern.
Preventive treatments are meant to protect your teeth, gums and other oral structures in the long-term and prevent dental emergencies. Schedule an appointment today to get your overdue treatment done!
About the Author
Dr. Dorian Tetelman earned his DDS degree from New York University College of Dentistry. His practice is in-network with many major benefit plans. When you visit, you can expect a team who's ready to help you maximize your benefits. To learn more about his practice, you can contact him through his website.