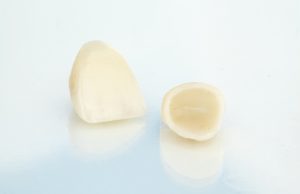 New technologies continue to transform the dental field, enhancing the level of care you receive from your dentist. Not only do they provide a more accurate and precise diagnosis and treatment, but they also simplify the procedures you need to save you time and money. Among one of the latest advancements involves CEREC technology. This allows you to rebuild or repair a tooth in a single appointment. As with any change to the services you receive, you are sure to have plenty of questions about same-day crowns in 10065. We have the answers you need to your top questions.

What is CEREC?
CEREC is a revolutionary technology that offers a new approach to receiving dental crowns. It resolves the need for messy impressions, temporary crowns, and multiple appointments by having the entire process handled in-office.
State-of-the-art scanning technology is used to replace traditional impressions while a milling machine creates all-ceramic restorations in-office in about an hour. The crown is made to meet your exact specifications. Using high-quality material, it will be strong and durable to improve the health and appearance of your smile.
How Does CEREC Work?
After preparing your tooth, digital scans are taken of your mouth to design your crown. There is no need for a foul-tasting impression material. The highly detailed images are then sent to CAD/CAM software. Your dentist in 10065 will set the specifics of your restoration, including its size, shape, and color before sending the information to the milling machine.
The machine then cuts your crown from a single block of all-ceramic material. In about an hour, it will be ready to be bonded to your tooth. There is no need for a temporary crown or a second appointment.
What are the Benefits of CEREC?
CEREC technology simplifies the entire process of receiving a dental crown. You will enjoy many benefits, including:
Comfortable and accurate impression process.
Improved accuracy to ensure the proper size, fit, and color.
No need for a temporary crown.
Can be performed in a single appointment.
Long-lasting results that look natural.
Durable and strong restoration.
Adjustments can be made in-office without the need for another appointment.
Improved precision with integrated software.
How Can I Get a Same-Day Crown?
If you are ready to benefit from the convenience and comfort of CEREC technology, it is time to contact your dentist to schedule a consultation.
About Dr. Dorian Tetelman
Dr. Dorian Tetelman is the area's trusted choice for high-quality dental care. He combines his qualifications and experience with the latest advancements in dentistry to provide his patients with the most preferred solutions. No matter if you need a cleaning and checkup or would like to experience the benefits of CEREC, he offers the individualized care you need. Contact our office today to benefit from state-of-the-art dentistry to promote your oral health.