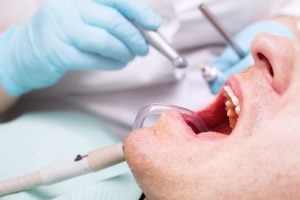 Whenever you can get ahead of a dental problem, you have an awesome advantage. This is because you don't have to live in a reactionary mode. Instead, you can devote more of your time and energy to preserving a state of wellness. But how do you get to the place where you can actually release a sigh of relief? Your dentist in 10065 says it's through maintaining regular preventive dentistry appointments. Read on to learn about why these visits are vital to your oral health.
What is Preventive Dentistry?
There are two main pillars to your oral health – dental hygiene and preventive dentistry. The latter involves visiting your dentist at least two times a year for thorough cleanings and examinations.
These two services fulfill the following purposes:
Cleanings – The biggest nemeses you face in the fight for your oral health are bacteria. They hang around in your mouth looking for leftover food to ingest, which spurs their growth in numbers. Unchecked, various types join together to form plaque, which settles its sticky goo onto your teeth and gums. Your dentist will remove the built-up layers of this troublesome substance before it can cause serious tooth decay and gum disease.
Examinations – The examinations that your local professional will provide will ensure that there are no indicators of oral cancer, gum disease, diabetes or other health concerns. Given that your mouth is the window into the health of your entire body, these exams provide valuable information that can be passed on to your primary care physician so that any developing issues can be addressed.
What Happens When You Procrastinate?
Sadly, too many people wait to visit their dentist until a problem has reached its crescendo and the only remedy is an invasive one. Furthermore, they can expect to pay more out-of-pocket costs to cover whatever type of restoration is required. Conversely, preventive care procedures are often covered up to 100 percent.
So not only can visiting your dentist early on save you from a world of discomfort and health concerns, it can also ensure that more of your money stays in your wallet.
It's only logical for you to desire wellness as opposed to disharmony in your health, so the simple remedy is to reach out to your local dentist to schedule your first semi-annual appointment. From now on, you'll be running in the front of the oral health pack, able to spot danger well before it comes.
About the Author
A dentist known equally for his compassion as his skills, Dr. Dorian Tetelman earned his Doctor of Dental Surgery degree from New York University School of Dentistry. Still driven to be the best, he attends continuing education seminars throughout the year and has extensive training in multiple modalities. Dr. Tetelman can be reached for more information through his website.