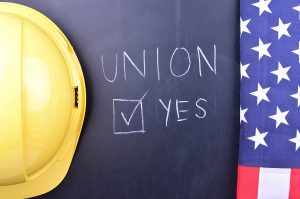 At the Lenox Hill dental practice of Dorian Tetelman, DDS, we are proud to welcome members of many local unions. That includes providing treatment for the 32BJ SEIU and working with the 32BJ insurance plan. Your union keeps our community looking great, and we want to make sure each of you has even more reasons to smile. Thank you for your hard work, and your trusted dentist, Dr. Tetelman, and the whole team hope to see you soon!

Why Should I Choose Dr. Tetelman?
Dr. Tetelman is a dedicated dental care provider with more than 20 years of experience. He has advanced training and expertise that allows him to offer quality dentistry services for every patient he treats. In order to ensure patients receive the best care, he also partners with an endodontist and periodontist. This ensures you can receive the widest variety of treatments in one convenient location. Our endodontist, Dr. Benjamin Ziegler offers advanced treatments such as surgical and nonsurgical root canal therapy, and other services to repair damage to the interior structures of teeth. Dr. Mariam Wozniak offers periodontal therapies for patients who suffer from gum disease as well as performing dental implant placement procedures in office. Dr. Tetelman and the team are also passionate about patient comfort, and we work hard to create a pain and stress free dental care environment. You may even look forward to visiting us, and we'll always look forward to seeing you!
Do You Take My Insurance?
We are happy to accept 32BJ insurance. Our knowledgeable team has years of experience that allows them to process and file insurance claims to ensure you receive the maximum coverage from your benefit plan. We will be happy to answer any questions you have about how each treatment and material will be covered, so please don't hesitate to ask. We also accept a wide range of other PPO insurance plans, and are happy to process and file claims even if we're an out-of-network provider.
What are Your Office Hours?
We're open Monday through Thursday until 5:30 pm, and we are happy to fit you in over lunch. We also provide treatment during emergencies. In most cases, we're able to see you right away. Even if your dental emergency occurs outside of regular office hours, give us a call. We will walk you through first aid over the phone, and schedule an appointment to see you as soon as possible.